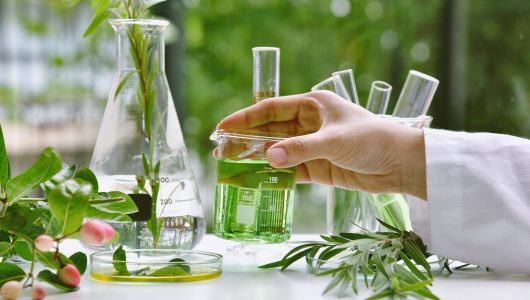 INTEGRATIVE MEDICINE, including integrative oncology with personalised care aims to tailor the diagnosis, treatment therapy and prevention of the disease complications to individual constitution of a patient. The incorporation of a comprehensive, person-centered approach can assure more effective treatment for enhancing the patient health and well-being. It also involves patient in 'work alliance' (health seeking behavior), balancing already prescribed medications with other preventative tools, utilization of other healthcare interventions and clinical recommendations whether they are tailored herbal medicines / nutraceuticals, lifestyle and dietary changes, nutrition, physical activity/therapies or interventions for good mental health. It is not only about curing the symptoms, but also self-educating and taking proactive approach to what can prevent the cause of a disease. Integrative and personalized approach is the foundation for the continuous improvement of patient health outcomes.
The body has the lifelong ability to adapt, heal and regenerate. By using a comprehensive medicine approach, we can support this inherent ability with natural medicines / nutraceuticals and other therapeutic methods, regardless of whether the treatment is relatively simple or the patient suffers from profound chronic conditions.
The health concerns that can be supported with natural remedies / nutraceuticals, which however are not limited to, include:
Cancer – prevention and aftercare (integrative treatment for classic oncology treatment and active prevention of recurrence)
Intestinal & Digestive Disorders
Cardiovascular diseases and circulation disorders
Metabolic conditions, such as diabetes, metabolic syndrome, obesity, high cholesterol
Immune, Autoimmune and Lymphatic conditions
Allergies and common respiratory conditions
Musculoskeletal disorders
Bacterial, viral, parasitic or fungal infections
Chronic Inflammation
Burnout, low energy, exhaustion, and adrenal fatigue
Mental health and Emotional Wellbeing
Neurological disorders and chronic pain, such as fibromyalgia, neuropathy, migraines
Skin conditions
Gynecological conditions and Prostate health
Urological conditions
Endocrine disorders
Find out how I can help you – Contact
For the treatment with natural remedies, either whole plants or plant parts such as leaves, flowers, roots and bark are used and administered as tinctures, infusions (teas), ointments, powders, tablets, capsules,  pessaries / suppositories, essential oils, nasal spray / inhaler, etc.

Free phone consultation | 10 minutes
[Check out if herbal medicine is suitable for your health condition. Repeat a prescription or Discuss your health progress (for current patients) ]
Initial consultation | 75 minutes | €40
[Detailed discussion about your health condition, physical examination, if necessary and preparing a bespoke treatment plan, including natural medicines, dietary and lifestyle recommendations – for new patients]
Follow up consultation | 35 minutes | €20
[Discussion of your health progress and further changes in the treatment plan – for current patients]
Prescribed medicines are not included in the consultation fee.
Price of medicines is individual and depends on a treatment plan.
PhD Oncology (ongoing) – The Institute of Immunology, Faculty of Medicine, Comenius University in Bratislava
MSc Clinical Oncology – Queen Mary University of London, Barts and the London School of Medicine and Dentistry
BSc (Hons) Life sciences (general medicine, natural sciences of medicinal plants and clinical practice) – The University of Westminster in London.
Ing Economy and Management. Tomas Bata University in Zlin. Work specialty: Project management of health and social services.
Location: Trencin / Bratislava, Slovakia
Email: ivetmik@gmail.com
Telephone: +421904685211 | +420776066930
Skype: ivetmik | Zoom / MS Teams consultations available

~  Integrative Medicine  ~